New Mac: Instant Installs
21 Mar 2015
Spring is in the air and a shiny new 13" MacBook Pro is in my office1.
It will replace the mid-2011 13" MacBook Air that I'm writing this post with. Why aren't I writing it on my new machine? Because for the first time ever I've decided not to migrate. My current install has been through 6 major operating system upgrades, countless experiments, untold hacks, and more. It's time to start fresh.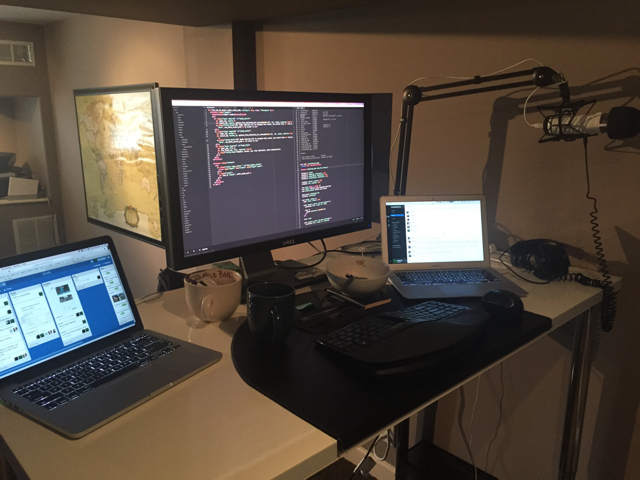 I'll be running the two machines side-by-side for the next couple weeks, only loading things I need on to the new one. This means every app has to prove itself to me again. No exceptions.
Apps
I plan to write up a few posts as I make the transition, documenting what makes the cut and what doesn't. This post covers the instant installs that I didn't hesitate to install on day one. Since this is a work machine, these apps are all Serious Business™. You won't find games or family tree software in this lot. These apps help me make a living.
Tweaks
iCloud now brings many settings with it. I was pleasently surprised to see even my text shortcuts synced over automatically.
Still, there are many tweaks that don't fall inside iCloud's purview. Here are a few I couldn't live without:
Install Ubuntu Mono, which is my favorite coding font

Hot Corners: upper left = Mission Control, lower right = Sleep Display
Next
There are a few apps I'm trying to live without4 and whole boat load of things I haven't set up yet.
I'll write another post next week with more apps I end up installing and tweaks I bring over. Follow along on Twitter or via RSS5 so you won't miss it!